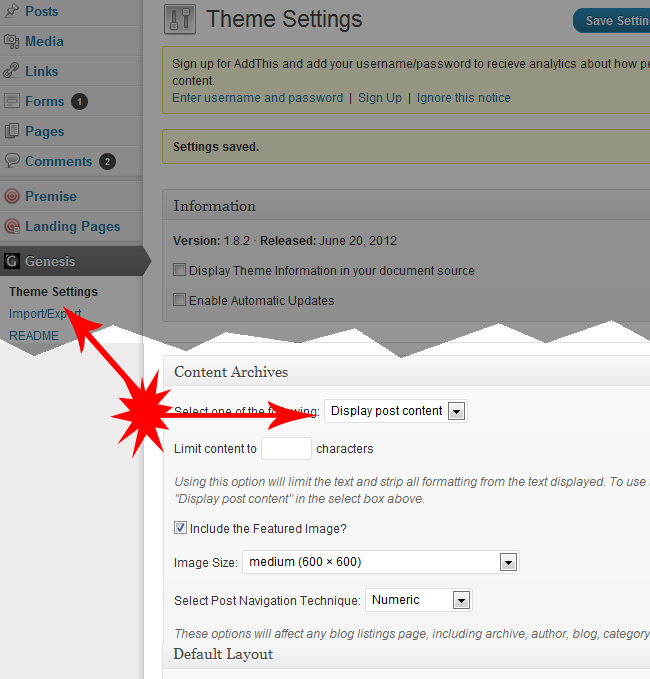 I recently discovered my StudioPress.com (aff link) theme doesn't work exactly as the demo suggest. At least not right out of the box.
If you have a video (or photo for that matter) that you want to show on your blog homepage using the Mindstream Theme then you'll want to make sure your Genesis Theme Settings are displaying post content (not set to display post excerpts).
If your video is missing in your studiopress mindstream theme – simply use these settings: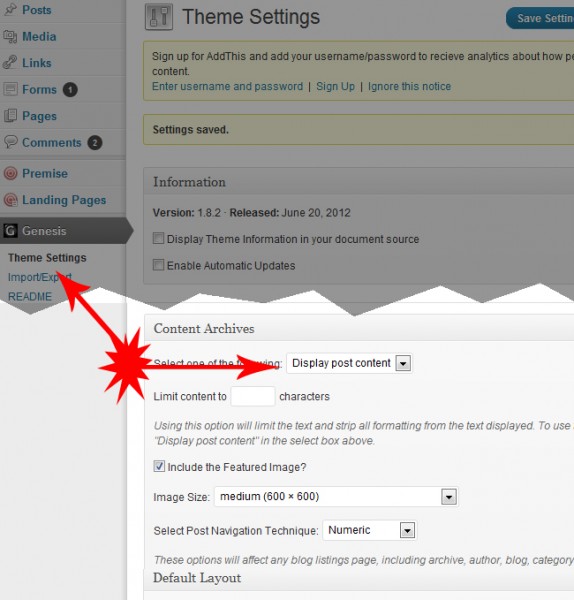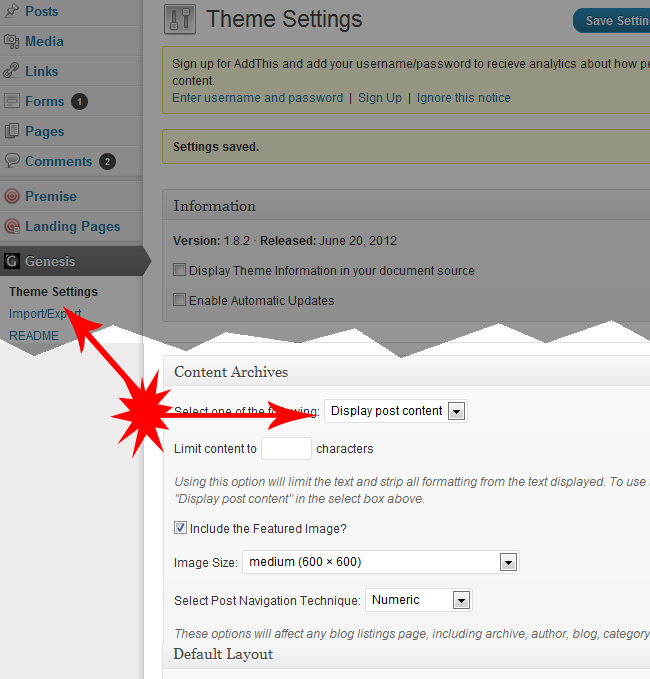 This selection enables your html to show. If you have this setting to "display post excerpts" then it strips all html therefor preventing your video embed code to display.