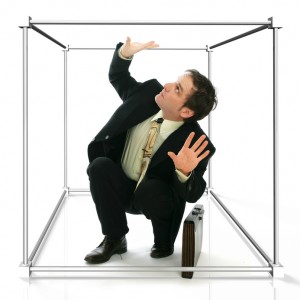 What happens when you do what you love and not what you are made to do?
It's a simple but life directing question.  When you don't know what you are made to do – your deepest talent, your unique source of power and purpose, then you run free and unfocused being drawn to the many things that have potential, have promise and fuel your passions.
Sounds good right? While this approach looks exciting and makes for great conversation about what you love to do, what excites you and what gets you fired up, you're not on track to your greatest possible place – the place you were made to reach – not yet at least.
Is this all fairy dust and wishful thinking – perhaps it's some new age mysticism? No not at all. It's just that no one talks about what is behind the passion.
Why?
Well, If you are capable of many things, which I suspect you are, and you have several talents and passions, which I suspect you do, then you are at risk. A very big risk of filling your life with passions that don't stick during tough times, activities that are so exciting today but quickly turn into work when you get more and more of it, and opportunities that turn into obligations with people looking at you saying "I thought this is what you loved to do"?
And this is the passion trap.  Getting more and more of what you "love" and in turn feeling more and more stressed or overwhelmed. You may even be making money, spending lots of time, even enjoying the moments being had.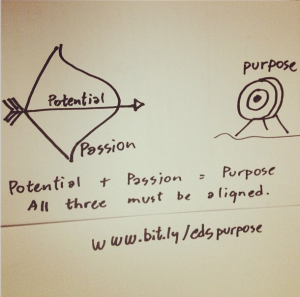 But at some point, you need to grow up (in a good way) and realize that passion is a young man's game and a young woman's play thing and it's a distraction from your greatest work.
The truth is, the talent and passion and the confluence of all that you are capable of can be united and directed like a laser beam.  It's just up to you to see how it's tied together. Passion, skills, and talents are all the wonderful side dishes to the biggest feast of your life – but it's not the primary ingredient, it's not the prized main course. Purpose is.
I can assure you, all those exciting things, all your skills and talents can be multiplied and amplified once you know your purpose – the thing you were built to do.  Not just your passion where you source energy, but your purpose where you source fortitude and endurance of action in good and bad times alike.
Once you know what you are made to do, you can infuse all your passions and talents into that purpose.  The result is a powerful place of comfort and peace.  This means you know why you are doing what excites you – not because the things by themselves are so exciting, but because the purpose being served is so dang important.
Do you know what's so important, what's actually driving your passion? Or are you so consumed by your passion that it easily burns out and you lie in wait for the next exciting thing to come along?