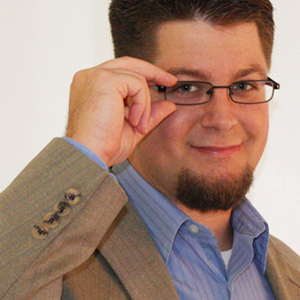 Hello and welcome. I'm Justin McCullough and I'm your guide here!
First and foremost, this site is for online professionals intentionally or mistakenly labeled a web strategist, web designer, web developer, blogger, copy writer, content creator, freelancer, online/marketing consultant or social media "guru" in business for themselves.
If you are one of those in the list above, rest assured I can give you an edge.
---
You are the future of the web, the future of business and you need to stand-out, have a clear perspective, see beyond the glossy surface and truly own your position and authority to help others.
We'll talk about "inside the business" sort of stuff.  Things you can't find elsewhere, things that will lead you to clarity of purpose, influence and success. This is not a blog about blogging or how to get rich overnight.
My goal is simple; to help solopreneurs upgrade themselves and their business to better serve clients and grow their business.
---
What's In It For You?
You'll make more money because you'll have a better offer, clearer view, and greater confidence in your work. You won't second guess as much.
You'll get short-cuts to documents, graphics, materials and tools that you can use or modify for your purposes.
You'll get information audits that reveal the inner workings thus giving you a new lens to filter with and ability to fold into your client work. See more money above.
You'll be exposed to stuff you didn't know mattered and much of it will improve you. The truth is, as much as you want to improve and change, you'd likely rather spend 10 hours looking for it, then actually doing it so hopefully this will help.
You'll increase your "zoom-width", your ability to increase your professional foundation, embrace important changes, and address some self-imposed fears.
You'll gain access to really smart people who get what you are about. The kind of people you'd become friends with, maybe partners with. We'll all win.
---
So, if you're a solopreneur, you'll learn to lead your business, not follow others and question why you can't get results. You'll learn to create the results you want.
Essentially we'll be demystifying the elements of running a small one man shop or consultancy from concept to execution and revenue to referrals.
---
So, If…
If you are struggling to sort out good advice from bad advice or get deeper more actionable information you can actually use, then you are in the right place.
If you are looking to develop a weak spot in the business side of things or improve your understanding of other web related areas that lead to you or that you need yourself, then this is for you.
If you are struggling to raise your bill rates, successfully win new business, educate "old school" business people on the importance of your web related offerings, then this is for you.
If you are interested in how things work, the frameworks and philosophies that are being used and talked about but never explained, then you are in the right place.
If you are web savvy but not business savvy and need to learn tools, processes, systems, and how to write proposals and scope projects, then you are in the right place.
If you want to be able to go from concept to creation to execution or firm up your place in that process, then you are in the right place.
Get the picture?
I write to educate and improve solopreneur's well-being.
---
Dang this page is Loooong and more about the content here.
I'm intense and I sometimes over communicate.
I'll do my part to continue to improve my writing and communication. Having said that, the journey here is ongoing and I'd rather go big or go home.  If I'm doing my job, you'll won't care how long it is because It's relevant and valuable to you.
Equipping for success. Tips are nice, I may have some occasionally, but my focus is not to entertain or distract you, it's to equip you, to improve you, and that usually requires more than a "tip".
Not likely to be perfect. I have an iterative process and will often create it and ship it to see it moving forward and circle back and refine over time.  You'll need to tweak things a bit to meet your specific needs. No need to keep thoughts from you just because I want to look perfect. I hope you'll understand.  
Participation
is this seasons new black. I need you to get involved so we get to the issues that matter and get you unstuck.  As you talk, others talk and I look forward to learning from all of you.
Deep versus shallow. I assume you need specific "how to" and explicit information, but for me to truly help you it's important that you understand what's happening behind the scenes. Especially when you look at tools and tactics since it's very easy to think you know how to use it only to learn later that the obvious way wasn't the right way. For perspective, tools and tactics information is everywhere and relatively easy to find, that's why I try to cover the deeper views. At some point, you'll be asked "why" and be glad you can say more than "because that's just the way it works".
Help me help you. Feel free to share your processes, tools, documents and perspective.  This is a community not a walled garden.  It will help all of us.
---
What People Have To Say.
It's understandable to question what's going on here. You don't know me yet. So, here are some things that people have said that do know me – either as a peer or client.
---
A Little Bit of My Perspective
Now a writer, speaker, and consultant, I didn't start here. 
In the last 15 years I launched two custom developed CMS / CRM systems, two magazines, one newspaper,  two hard-back books, one paper-back book, about 30 e-commerce websites, more than 200 websites, and dozens of marketing and advertising strategies and plans.
Along the way I got my 10,000 hours of "doing the work" time and have more than 2,000 hours of face-to-face consulting time. Lot's of discussions on business models, where money comes from, and challenges to address.
I've seen clients earn more than a million dollars in annual revenue thanks to my counsel and I personally have produced (as in personally sold) well over a million dollars in client projects and many millions in total sales including ad spend and third-party fees.
I've run the business at the production level, the creative level, the operational level, and the client service level.  Having bootstrapped and never having a mentor or financial backer I learned early on how to sell and deliver the work in order to be referable and keep cashflow going.
Why do I say all this? Certainly not to brag. None of it has been easy or glorious and so far, no one has given me an award, ribbon or 'attaboy' either. I say all this so you see that I'm not the echo chamber. I've been where you are and where you want to go. I'm not a huge financial success nor am I internet famous, but I am persistent and focused and I want you to take advantage of some of my experiences. If I'm lucky, I'll be the mentor to you that I never had and one day you can send me a personal note to say thanks.
Keep in mind, it's not been all roses and chocolates and I'm not perfect in any way. I've had many many mistakes, mishaps, and "oh crap" moments have been had, but I got stronger and better from each of them and you will too.  Even through all those challenges, I got it out, stretched, learned and kept promises – even when it hurt.
The result is a lot of people who know, like, trust and believe in me and the work I do. I'm honored by it and humbled to have earned a reputation for honesty , the ability to make things happen, and deliver results.
As I continue on here, there should be a clear view of the business eco-system we are in as solopreneurs.  Through my company, Turning Minds, I am available for consulting and strategic web and marketing projects and I'm happy to speak or run workshops when they make sense.
Perhaps you'll be able to tap into the very best of what I know and have learned and accomplish this and more with a lot less struggle. I genuinely want you to be successful and hope you'll dive in and make yourself known.