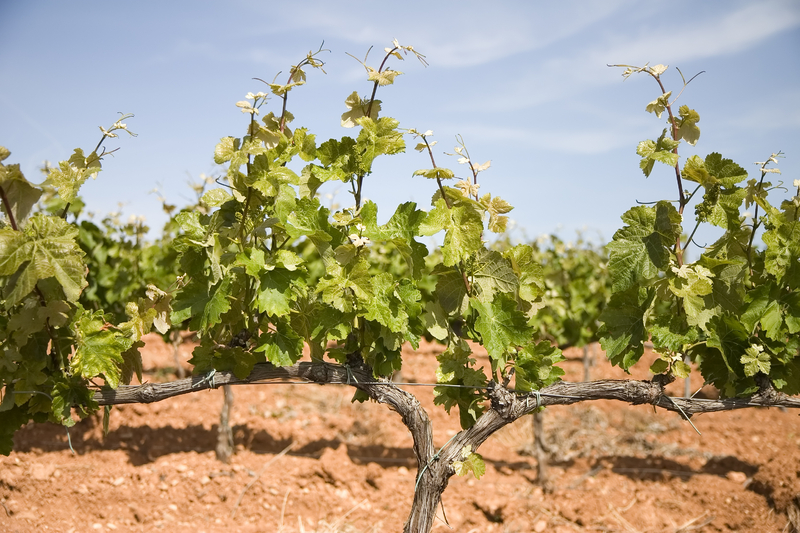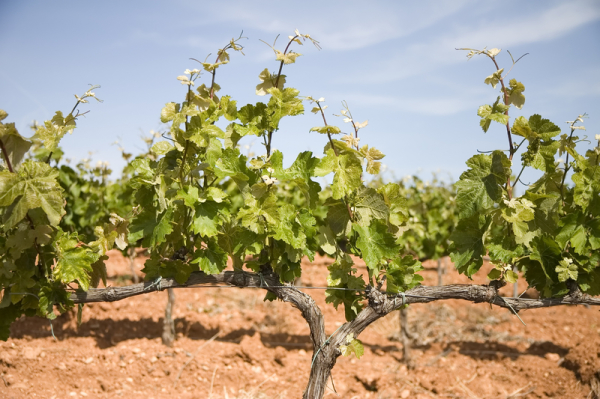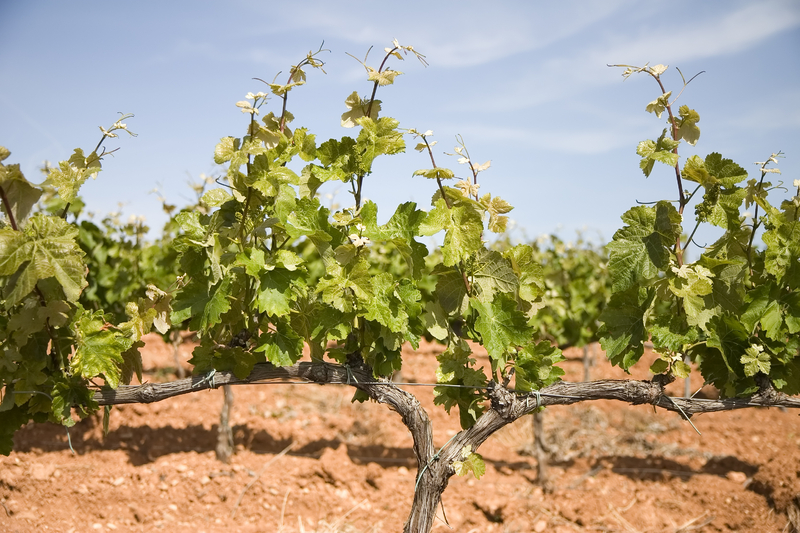 Do you know the big idea that Jesus had to share with his disciples on their last night together? Have you considered what the central message for the twelve disciples was? The big take-away?
As a Christian, this is a huge teaching and one I hope gives you an "aha moment" and deep insight in your life with Christ.
It does not sit on the surface, yet it is very much right in front of you.
To see it, we must read the book of John and dig into his last hours with the disciples – which starts at The Last Supper and ends in the Garden of Gethsemane just prior to his arrest.
By this time, Jesus has already entered Jerusalem on a donkey, been praised as Hosanna the King of Israel, turned over tables in the temple declaring it a house of prayer, healed a blind man and given several teachings with the Parables – all while foretelling of his imminent death and seriously upsetting the Pharisees.
I suspect if ever Jesus worked "overtime" it was at this time. Preaching, teaching, healing, facing the Pharisees, mentoring the disciples, praying all while fully aware of His upcoming betrayal and death on the cross – the fulfillment of His heavenly purpose.
But in all this Jesus wasn't anxious.
Instead he was instructive, intentional, and loving and we see this clearly through the Gospel of John, "the disciple whom Jesus loved", whom had firsthand experience of the unconditional love of Jesus. In fact, John is clearly very special to Jesus as he saw things with Jesus that many others did not see -such as the transfiguration, Jesus anguishing in the garden of Gethsemane, Jesus on the cross (he was the only disciple present), and John is the one whom Jesus asked to care for his mother, and was the receiver of the revelation as recorded in the book or Revelation.
So it is from John that we get such a complete account of this evening and the message Jesus was so clearly trying to share.
In fact, from John chapter 13 though chapter 17 we get 154 verses, most of which is Jesus speaking, and most of which is focused on His central message, His last lesson.
You could even say that this message burdened Jesus greatly and that he was intent to share it, so much so that he repeated himself frequently, passionately, and directly, he even gave an amazing metaphor to anchor it and a finalized it in prayer to ensure it would last eternal.
The lesson begins in John chapter 13 with Jesus washing the disciple's feet and ends several hours later in John chapter 17 with a glorious prayer for himself, the disciples, and all believers.
So, here we go. Let's see what Jesus was intent to teach.
Point 1: Jesus is accessible.
John 13:20
20 Very truly I tell you, whoever accepts anyone I send accepts me; and whoever accepts me accepts the one who sent me."
Point 2: Love is of utmost importance and distinguishes committed followers of Christ.
John 13: 34 – 35
34 "A new command I give you: Love one another. As I have loved you, so you must love one another. 35 By this everyone will know that you are my disciples, if you love one another."
Point 3: Jesus is in the Father, and the Father in Jesus, and through belief in Jesus we will do great things because Jesus will do it for the glory of God.
John 14:11-14
11 Believe me when I say that I am in the Father and the Father is in me; or at least believe on the evidence of the works themselves. 12 Very truly I tell you, whoever believes in me will do the works I have been doing, and they will do even greater things than these, because I am going to the Father. 13 And I will do whatever you ask in my name, so that the Father may be glorified in the Son. 14 You may ask me for anything in my name, and I will do it.
Point 4: Love and follow Jesus commands and he will give you the Holy Spirit to help you which will live with you and in you.
John 14:15-17
15 "If you love me, keep my commands. 16 And I will ask the Father, and he will give you another advocate to help you and be with you forever— 17 the Spirit of truth. The world cannot accept him, because it neither sees him nor knows him. But you know him, for he lives with you and will be in you.
Point 5: Jesus will reveal himself to those who keep His commands and loves him and they will be loved by God and you'll see that the Father is in Jesus, and that you are in Jesus and he is in you.
John 14:20-21
20 On that day you will realize that I am in my Father, and you are in me, and I am in you. 21 Whoever has my commands and keeps them is the one who loves me. The one who loves me will be loved by my Father, and I too will love them and show myself to them."
Point 6: The Holy Spirit is your guide to truth, which comes directly from Jesus and Jesus wants his truth to be known through you because it brings Him glory.
John 16:12-15
12 "I have much more to say to you, more than you can now bear. 13 But when he, the Spirit of truth, comes, he will guide you into all the truth. He will not speak on his own; he will speak only what he hears, and he will tell you what is yet to come. 14 He will glorify me because it is from me that he will receive what he will make known to you. 15 All that belongs to the Father is mine. That is why I said the Spirit will receive from me what he will make known to you."
Point 7: You will have peace in Jesus because the world you will have trouble.
John 16: 33
33 "I have told you these things, so that in me you may have peace. In this world you will have trouble. But take heart! I have overcome the world."
Point 8: You will be one with the Father just as Jesus is in the Father and He in Jesus, He will be in you – being brought to complete unity.
John 17:20-23
20 "My prayer is not for them alone. I pray also for those who will believe in me through their message, 21 that all of them may be one, Father, just as you are in me and I am in you. May they also be in us so that the world may believe that you have sent me. 22 I have given them the glory that you gave me, that they may be one as we are one— 23 I in them and you in me—so that they may be brought to complete unity. Then the world will know that you sent me and have loved them even as you have loved me.
Point 9: Jesus will continue to reveal God's love for you and that His love would be in you, just as it was in Jesus, and that Jesus too would be in you.
John 17:25-26
25 "Righteous Father, though the world does not know you, I know you, and they know that you have sent me. 26 I have made you known to them, and will continue to make you known in order that the love you have for me may be in them and that I myself may be in them.
Jesus ends his prayer in John 17 with all of us in His prayer – that we would truly know His love, the truth of God, and that Jesus would abide in us just as Jesus abides in God.
Abiding in Jesus is the central message he wanted to teach.
The above scriptures and points are clear indicators of how important it was for the disciples to understand how Jesus operated in the Father, and the Father in Jesus, and that all that would be in you.
Therefore we have the "Abiding in the Vine" message in Chapter 15 of John to really solidify this message as a paint-by-numbers illustration of the life available by abiding in Jesus and the promises for our life that flow from it.
See for yourself by reading John 15:1-17. I have selected key scriptures that further unlock this teaching.
John 15:1- 2
"I am the true vine, and my Father is the gardener. 2 He cuts off every branch in me that bears no fruit, while every branch that does bear fruit he prunes[a] so that it will be even more fruitful.

John 15:4-6

4 Remain in me, as I also remain in you. No branch can bear fruit by itself; it must remain in the vine. Neither can you bear fruit unless you remain in me. 5 "I am the vine; you are the branches. If you remain in me and I in you, you will bear much fruit; apart from me you can do nothing. 6 If you do not remain in me, you are like a branch that is thrown away and withers; such branches are picked up, thrown into the fire and burned.

John 15:7-8
7 If you remain in me and my words remain in you, ask whatever you wish, and it will be done for you. 8 This is to my Father's glory, that you bear much fruit, showing yourselves to be my disciples.

John 15:9-14
9 "As the Father has loved me, so have I loved you. Now remain in my love. 10 If you keep my commands, you will remain in my love, just as I have kept my Father's commands and remain in his love. 11 I have told you this so that my joy may be in you and that your joy may be complete. 12 My command is this: Love each other as I have loved you. 13 Greater love has no one than this: to lay down one's life for one's friends. 14 You are my friends if you do what I command.

John 15:15-17
16 You did not choose me, but I chose you and appointed you so that you might go and bear fruit—fruit that will last—and so that whatever you ask in my name the Father will give you. 17 This is my command: Love each other.
What you can expect from The Abiding Life.
In John 15:4-8 Jesus makes 4 clear promises – each building upon the former:
Remain in Jesus and He will remain in you. (John 15:4)
You absolutely will bear good fruit (John 15:5)
(because you abide in the vine) Ask whatever you wish and it will be given to you. (John 15:7)
You will glorify God with your good fruit, being seen as a disciple of Jesus (John 15:8)
Why? Because, as Jesus says, "This is to my Father's glory, that you bear much fruit, showing yourselves to be my disciples." John 15:8
In the message of the vine, we can unpack so much of the truth Jesus wanted to share with us.  I think this is why Jesus continued to reenforce how he remained in God, and that he would remain in us if we remain in Him.  Because it takes this vine connection to receive the Holy Spirit, love, and greater works and the real fruit of a Christ-centered life.
Lets follow this out further.
What does Jesus want for us?
To Abide in the Vine! What does that mean?
Abiding in Christ is to Abide in love – his great command.
Abiding in Christ is to be productive – bearing good fruit.
Abiding in Christ is to ask and receive – to have prayers answered
Abiding in Christ is to grow spiritually, to be pruned by God for good fruit and for His glory!
Abiding in Christ is to have Joy – the complete Joy of Jesus!
Abiding in Christ is to love Jesus and His children.
Abiding in Christ is to be obedient to His commands, His word, and to hear the Holy Spirit in your life.
On the other hand if we are not abiding in the vine…
We will not:
Be loving, growing, flourishing, producing good fruit, receiving the gifts of the spirit indwelling. We will not have love, joy, peace, faith or gentleness.
Galatians 5:21-26
22 But the fruit of the Spirit is love, joy, peace, forbearance, kindness, goodness, faithfulness, 23 gentleness and self-control. Against such things there is no law. 24 Those who belong to Christ Jesus have crucified the flesh with its passions and desires. 25 Since we live by the Spirit, let us keep in step with the Spirit. 26 Let us not become conceited, provoking and envying each other.
Indeed, one of the first visible signs of disconnecting from the vine is the loss of joy and peace.
Colossians 3:16
16 Let the message of Christ dwell among you richly as you teach and admonish one another with all wisdom through psalms, hymns, and songs from the Spirit, singing to God with gratitude in your hearts.

Colossians 4:22
Devote yourselves to prayer, being watchful and thankful.

1 Thessalonians 5:16-18
16 Rejoice always, 17 pray continually, 18 give thanks in all circumstances; for this is God's will for you in Christ Jesus.
Through love we abide in the vine by living a practical life with Christ-likeness, His characteristics with love and obedience to His teachings and always in prayer, praise and worship, and thankfulness.
John 15:13
13 Greater love has no one than this: to lay down one's life for one's friends.
This is one of the keys to Abiding in the Vine!
This is to put aside your goals, desires, and wants and serve someone else – it is service, selflessness and listening to the Holy Spirit. It is acting in love rather than fear, it is living in abundance rather than in lack, it is acting with Christ-like character (gal 5:21-26)
We are friends of Jesus when we do as he commands (love and love your brothers) and that allows us to remain in his love. There is no love without obedience to the teachings of Jesus. To love is to be obedient. To love is to be in the vine and have all of the truth of Jesus be accessible to you, that in His name, you could ask for anything and He would do it.