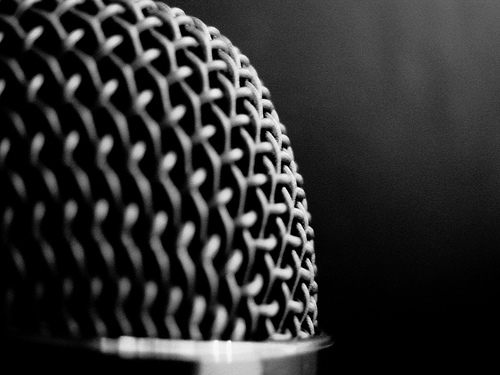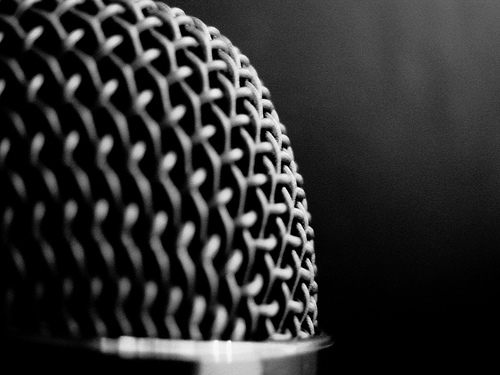 Check, Check… One.. Two… Is this thing on?
In the A.M. while you were sleepin'
I woke up fast, my mind was tweakin'
After many months and long over due
I caught ya flat-footed with my twitter Kung Fu
In the same vein of Phil Gerbyshak and Forrest Koba too
I made a name change some might think is whack but I just had to do…
You didn't know it, I know you didn't see it coming.
You thought I was up-tight, my image was so dang stunnin
So professional sometimes even my friends were runnin
So let me set the record straight I aint funnin yall.
This is the story of how my twitter name changed
Overnight everything's been rearranged.
See I spoke to Liz Strauss and went to SOBCon Chicago
Met up quick with Amber, you know her as MissDestructo
Started making rounds with all the folks I know
Made friends quick and started talkin shop – uh oh!
The truth hurt and It's sad to say
I started asking questions like "You know me? What's my name"?
Um…Justin… Leader4hire, yeah I recognized you right away
But "leader4hire" has always seemed kinda lame.
Turns out that many thought I was an executive recruiter seeking twitter fame
Then, over time, they got to know me as a good guy with a bad twitter name
You see, with a name like Leader4hire, it sets the wrong tone
And peeps like Unmarketing were thinking I was all spam and MMO
I even heard some thought I was a lifestyle coach… Wow, Really?
You thought that? How could the leader4hire name have gone so wrong?
Pay attention right here because this is the lesson
The morale of the story follows so you best listen.
With Twitter, things move so fast that the screen name matters
Your profile picture, background and bio should have swagger
But if your name is off, even just a little bit
You'll be like mccJustin having to fix your shtuff.
So, with new friends like Jeff Shuey, Steve Woodruff and Drew McClellan
All in Chicago, we hatched a plan to rebrand from leader4hire to mccJustin
We discussed ideas all night and we all agreed the switch would be tellin
all my peeps and future followers that my name was really Justin
I'm not a lifestyle coach or an executive recruiter
I help businesses succeed, I'm a marketer and a leader.
Now I'm rocking all my future posts on JustinMcCullough.com
Your reading this now and you might think its kinda dumb
But trust me you'll remember I'm mccJustin on twitter
and I'm a real marketer who just wants to get my branding on.
With tongue in cheek I digress
Thanks for reading and God Bless!
Special thanks to Drew McClellan, Phil Gerbyshak, Amber Osborne, Scott Stratten, Steve Woodruff and Liz Strauss for great conversations in Chicago during SOBcon and for lending me your ear and insights as I considered my next move to rebrand. I hope you don't mind the shameless dropping of your names in my rhyme.
Also, many thanks to the following people who mean a lot to me and maybe did or didn't know that I would be changing my twitter name and my blog. These are all good people to know and follow.
Becky McCray – www.beckymccray.com
Bryan Lee
Jason Kellie – www.idea2opportunity.com
Jeff Shuey – jshueywa.blogspot.com
Kathryn Siranosian – www.corporatewriter4hire.com
Keith Burtis – www.keithburtis.com
Liz Strauss – www.successful-blog.com
Mark Brimm – www.markbrimm.com
Michael Procopio – www.mprocopio.com
Misako Lauritzen – marcopoloprojects.blogspot.com
Miss Destructo – www.missdestructo.com
Phil Gerbyshak – www.philgerbyshak.com
Scott Stratten – www.un-marketing.com
Sheila Scarborough – www.sheilasguide.com
Stephanie Molina
Stephen Smith – www.stephenpsmith.com
Trey Pennington – www.treypennington.com
For the record, leader4hire.net will stay up and I will be better focusing the activity on that blog. I am also writing a weekly post every Tuesday on Marcana.com and will be publishing a wider variety of content here on JustinMcCullough.com
(Mic image by Samantha Celera)
This post inspired by Nick, the rapping weatherman, who reports the weather on my hometown news station.