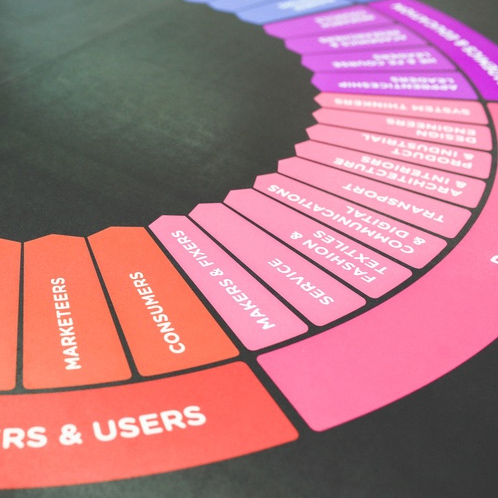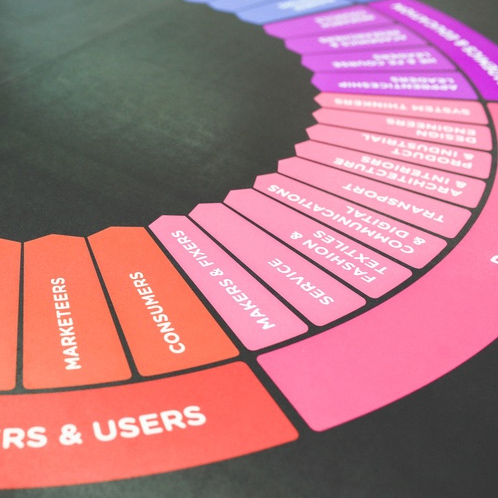 Imagine the enthusiasm of five or six marketing professionals talking over drinks at an electrifying conference.
One guy says the unique selling proposition is all that matters, another disagrees and says it's all about positioning while another evangelizes permission based marketing. Back and forth the conversation goes from features and benefits to personas to customer perceptions and calls to action.
It's true, there are many ways to market, advertise and sell.
Only one of these guys begins to talk about "reasons to believe" and "accepted consumer beliefs".
A hush falls over the small gathering as the other four lean in.
They've now moved to a conversation about a discipline right out of the playbook of one of the largest consumer goods companies in the world.
This technique is all about aligning with the customer, he says.
You see, the ugly truth about value propositions, unique benefits, and compelling claims is they all hinge on the customer and your ability to captivate them.
This means your product isn't special unless it resonates in the deciding mind of the customer.
He then goes on to say that we can learn from P&G…
A quick case study on Scope.
Proctor & Gamble needed to differentiate Scope mouthwash. From a product perspective, they weren't concerned about the color, container, or label. They were concerned about the customer. Research with target customers found the key driver for mouthwash was "close contact" rather than "confidence" and "efficacy" as advertised by competitors. Knowing this "close contact" insight, they worked the unique promises that resonated with that finding.
It means they didn't change the product, improve it, or add more to it.
They changed how they talked to customers about Scope mouthwash – in very crystal clear way.
This one insight on "close contact" helped them with claims and messages and competitive differentiation. For example they successfully advertised to re-position Listerine as "medicine breath". This tactic was informed by the customers concern for "close contact" and their need for market share by pulling customers from Listerine.
This is interesting because Listerine invented the mouthwash category in the 1880's and found it's break-away message in the 1920's by coining the term "halitosis".
As a quick aside, it's worth mentioning that Listerine languished in the early years because it tried to be a cure-all for many things including dandruff, sore throats, and body odor. Listerine didn't originally know who it was or what customers responded too.
After years of a focused message, now everyone knows that Listerine "kills germs that cause bad breath".
So, how do you get to your best customer focused message?
One school of thought is what P&G does.
It's the "concept" or sometimes called the concept statement or concept strategy.
"A concept is a promise a product makes to resolve an unmet consumer need, the reason why it will satisfy the need, and a description or portrayal of any key element that will affect the perception of the product."  Proctor & Gamble
Your concept describes how it will improve the customer's life. It will answer questions like:
Who is it for?
How does it fit into their life?
What will it do for them?
Why should they believe you?
The concept clearly identifies the unmet need (or major frustration) and includes three essential components: the single minded benefit, the reason to believe and the accepted consumer belief.
The accepted consumer belief (ACB) – "You understand me".
It's the point of view of the customer that has them saying "You understand me". The ACB clearly expresses the customer's frustration and unmet need. This is directly aligned with the customer's perspective of why they do what they do.
The Single Minded Benefit – "What's in it for me?"
This is a clear, distinct, statement of benefit that fulfills the customer need or want according to the ACB. The benefit may be emotional or tangible. It must resonate as making the customer's life better. It is important to the customer. It cannot include more than one benefit else it confuses the customer and the appeal of the concept.
Reason to Believe (RTB) – "Why should I believe you?"
The RTB is the unique reason to believe that your product/service delivers the benefit you say it does.  It answers the question "Why should I believe you"? The key is that you must provide permission to be trusted to met the need or solve the problem.  It can be a feature, process, endorsement or brand equity.
More on RTB's.
This is also where you identify your proof points, your unique selling proposition, or your differentiation. Proof points are helpful ways to drill down to your unique features, ingredients, methodology or process. I bring this up because its generally the USP or the value proposition, or the positioning of a product or service that most people think about.  And an RTB is another way of articulating this same thing – it's the "because" of your claim.
Pulling it all together.
You need to have a crystal clear concept that so clearly connects to the customer they can't help but agree that you know them, understand them, and are giving them exactly what they need. You have to give them the comfort the believe you will in fact solve their problem.
It's recommended to discover these insights directly with customers in qualitative research.
To do this, you would map out an ACB, it's single benefit, and perhaps the top 3 reasons to believe for that benefit.  You repeat this across every concept you have and test with customers to find what is most effective as the clear concept.
Good insights will:
Be succinct, concrete, and descriptive
Communicate only the most important information in as few words as possible
Be compelling and clearly communicate the idea
Be in customer language not marketing jargon
Here is a hypothetical example using information on Dove Soap:
ACB:
Soap Dries My Skin
[in this case it's a pain point. The unmet need could be "I want a soap that doesn't dry out my skin"]
Benefit:
Dove is a deep moisturizer for dry skin.
RTB:
Dove contains ¼ moisturizing cream
Zero pH levels
Dove has strong brand awareness with personal health care products.
I've personally used this approach and found it to be effective at gathering customer insights for both product development and marketing messages.
I do not feel this is the ONLY way to build out your marketing message, brand, or positioning.  But I think it's worth showing how this works and fostering an understanding of this approach.
If you're familiar with copy writing, then you might see a correlation to PAS; Problem, Agitate, Solution.
For a more holistic view, you can see how this approach fits within the familiar value prop framework (as seen on slide 3)