Connect with me
Need to reach me pronto? Try me on my cell (call or text) 409.550.6681 or Twitter.
---
It's my personal mission to help 1 Million small business owners succeed in life AND work.
Since 1996 I have helped hundreds of CEO's and small business owners improve their business and their purpose through one-on-one consulting and through national conferences and small business workshops. I've been a trainer for regional Small Business Development events as well as the University of Houston through their Entrepreneurship program.
---
What I do.
I am the Head of Commerce Marketing for Capital One's small business division – Spark Business.
I help build businesses so they run better, make more impact, and help customers and employees do great things. Usually I help by driving revenue up and many times it's providing strategy, vision, and execution.  Other times its helping go-to-market with websites, products, or software.
I ask obvious questions and clarify opportunities in business, marketing, sales, and new product development.  That usually happens in business development, lead generation, content creation, and product development.
My most satisfying achievement professionally was 2012-2014 as VP of Operations and Marketing Director of an ecommerce software as a service company. In 20 short months, we recast the vision and values of the company and I lead / co-lead the complete re-brand and transformation of operations, sales, marketing, and customer services resulting in an acquisition by one of the 3 Fortune 500 companies that approached us.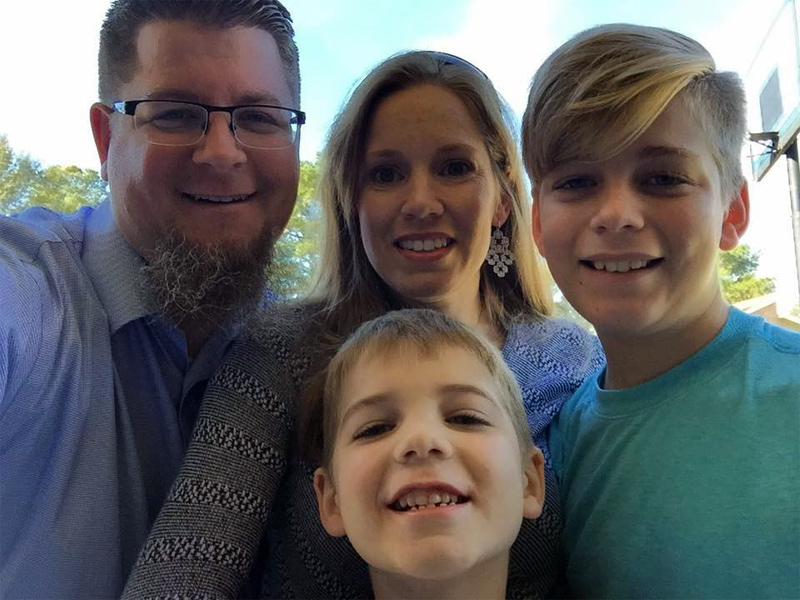 A brief introduction
Turns out, I'm a lot of things. First and foremost, I'm a Christian that loves Jesus and aims to reflect His teachings in my life and my dealings with others. I'm also a proud and thankful husband and father. I believe it's these things that make me worth being around.
I'm also an entrepreneur, executive at a software company, creator, business builder, marketer, writer, speaker, trainer and mentor. I've worked in consulting, ad agencies, newspapers, book publishers, and web development shops. I like solving problems and making things happen. For more on my professional life, check out my Linkedin profile.
I co-created and co-invented the coldcan and have written some ebooks.
Content and background
This site is my personal site and it's a melting pot of professional and personal content.
Over the years, I've blogged about business, marketing, social media, building websites, self-help, mentoring, and aspects of my life and personal stories and spiritual things. So, that means you might bump up against an intimate story like "My Dad was an Alcoholic" or my thoughts and teaching regarding having a purpose in life or even my own reflections on past business lessons or thoughtful dissections of a failed Dodge ad campaign or deep dive into emotional marketing.
I don't mean to be all over the place, but I've decided there are enough people producing business content and not enough sharing life – truth – and personal matters. We don't have enough people being raw and real about life as it intersects with work and family. So, I'm trying to do that.
I originally started blogging in 2006 after my first son was about a year old. I wrote a post or two and mostly stunk at it. In 2008 I began branding myself as Leader4hire and blogging under a domain that matched it and have since moved some of that content to this domain.
Now my motivations for blogging are more about sharing lessons, experiences, and things I find interesting. However my motivations used to be about gaining authority as a business person, a consultant, and so on.
Fast Facts
I've logged more than 3,000 hours of face-time consulting with CEO's who had business challenges
I've got "expert" level amounts of time logged (more than 10,000 hours) in production and execution of web, marketing initiatives, and launching stuff.
I've launched a lot of stuff – businesses, books, magazines, newspapers, 200+ websites, start-up businesses, entire departments, new software, and a lot of behind the scenes operational things like pricing strategies, business plans and more.
I speak about business, sales, marketing web, ecommerce, and workplace Christianity
I've written a few ebooks
I've helped publish other authors and claim 3 books with my fingerprint on them (more than 20,000 copies sold in total).
I like smart people. I like talking, helping, and working with people who want to improve and grow themselves and their business. I'm intense, execution oriented, and see potential everywhere within business.
I love talking to business men about life, Jesus, and being an outstanding impact in the workplace.